Testimonials
What Clients Say About Oscar and Lynn Ortega
​
Del Sur Homeowners
We recently sold our house in Del Sur with Oscar and Lynn and had a great experience! Oscar and Lynn were extremely professional and they did everything they could to make us comfortable throughout the entire process.. We trusted their judgement, knowledge, and experience and ended up receiving an offer above asking price within 24 hours! Oscar and Lynn are extremely organized and followed up with all the other parties involved to ensure things went according to plan and that we closed on time. They were very thorough in reviewing the entire process with us and guiding us through all the steps. Oscar and Lynn are some of the most honest, hardworking, and caring people we have had the pleasure of working with and would gladly work with them again.
​​​​​​​
~ Moore Family (Represented Seller & Buyer) 2020
East County Homeowners
Oscar and Lynn helped my family buy a house in East County in early 2020. We are pleased with the services received. They worked well together as a team and were always available to answer questions whenever we had them. They are knowledgeable, professional, and courteous--which are attributes that allowed them to facilitate the process of purchasing a home smoother than anticipated. They took time to get to know what we wanted and worked hard in finding potential homes within our parameters. They visited numerous properties with us, pointing out the benefits as well as the disadvantages of each one. They were honest in their assessments during these visits, which was refreshing. We highly recommend any potential homebuyers work with Oscar and Lynn as they will ensure homebuyers can have confidence in making this big life decision.

~ Lam Family (Represented Seller & Buyer) 2020
I wanted to commend Lynn and Oscar Ortega for the for the handling of my recent real-estate transaction. This is the second property that Lynn and Oscar have represented my wife and I on within the past two years. From the beginning of the listing process to the close of escrow everything executed flawlessly. Lynn and Oscar's initial assessment of the property and subsequent listing price were spot on. Beginning with the initial photographs which produced fantastic view of the property; culminating with the creation of printed materials the home looked better than I had imagined. Lynn and Oscar guided us through the myriad of forms and Covid-19 restrictions to a very successful group of showings and a very rapid sale. i can personally say this, in addition to the previous sale, is the best real-estate transaction I had ever experienced.

If you are considering a real-estate purchase or sale this is the team to count on. Throughout the entire process we were always aware of the status of the sale. No surprises, no issue with required documents, easy Close of Escrow.
Thank you, Lynn and Oscar,

~ Hawthorne Family (Represented Seller on 2 Listings) 2020
Rancho Bernardo Homeowners

My husband and I needed assistance in looking for a bigger home for our growing family. Oscar and Lynn Ortega were our real estate agents as we looked for a home in the Rancho Bernardo area of San Diago. We asked that they look for a home that had space for a nursery for our new daughter and puppy to play in.

We had a certain budget we needed to fall into, while looking for an amazing home, and Lynn and Oscar made this happen for us. Oscar and Lynn showed us multiple homes, wrote multiple offers for us, and helped us see homes at the earliest showings possible. They were always honest and professional, giving us all the details possible on the homes we viewed so we could make informed choices. They worked hard, were always kind, and set out to make sure we would be very happy in our new home. We have been in our home for over 6 months now and are glad we trusted Lynn and Oscar to help us make the bety choice in a home for our new family.

We are very happy here and regard Lynn and Oscar as wonderful and kind friends. We recommend them to represent you without any reservation whatsoever!
Sincerely,

~ Saadia Family (Represented Buyer 92127, May, 2020)
Verrazano Homeowners
It was a pleasure working with "Team Ortega" to sell our beautiful home in Verrazzano. Lynn and Oscar were there from start to finish. Their advice and professional handling of the sale make it as smooth as possible. Lynn's keep eye for décor gave the staging of the home a decorator look. Oscar's capable hands and sharp observation brought the maintenance items right up to the exacting standards that a buyer would be exercising. His creativity for the marketing brochure was superb. The attention to detail that Lynn and Oscar gave to our listing made for a quick sale! We felt confident in the financial matters when the buyer made an offer, and the whole transaction was without stress.
Lynn and Oscar went above and beyond expectations in their assistance with various details and moving parts from our sale and impeding departure. We were able relax and focus on what was necessary to get to our mext home on the east coast when the time was of the essence.
The Ortegas are long time residents in the Verrazzano neighborhood, giving a welcoming feel to the potential buyers. They work together with each other and with their clients easily, making everyone feel they are in good hands.
We are very fortunate to have listed our home with "Team Ortega."

~ Leahy Family (Represented Seller Verrazzano at Delsur) 2019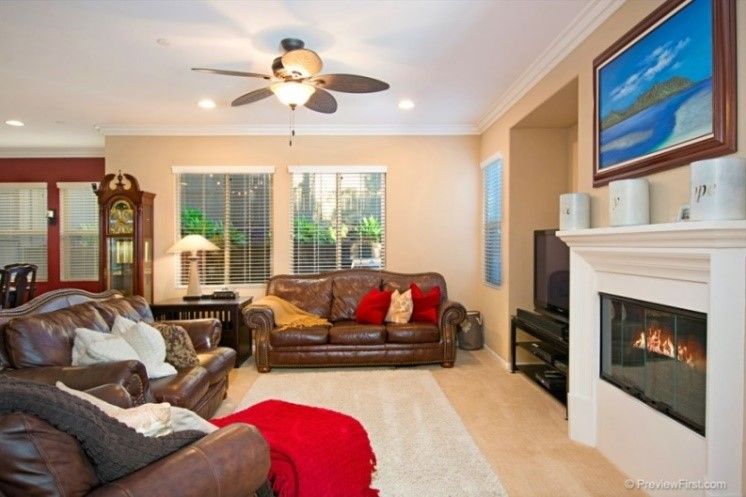 Del Sur Homeowners
We met Oscar almost 4 years ago when he originally sold us our townhouse in Del Sur. Oscar connected with our family immediately; he was so personable and interested in getting to know our family. When we decided to sell our townhouse 3.5 years later and buy a new home in Del Sur he was there to help. This time we got the Ortega team!!! Both are amazing; they are honest, sincere, personable and detailed!! We first met to discuss the strategy and timing surrounding selling our current home and purchasing a new one simultaneously. We needed to do this in a specific timeframe before school resumed for our three children. We knew this was a big undertaking but Oscar and Lynn promised to walk us through it. We were confident they would be able to help and had a genuine interest to do so. We felt they truly cared about what was best for our family down to the smallest detail. We felt they cared about our financial situation as well as finding the right home for us. Not once did we feel they were in it for themselves. They both were selfless and worked with excellence throughout the deal. They worked to hold open houses at times that worked for our family; they ensured our home was marketed properly and continuously. They showed up every time we had a showing or open house. They secured a solid buyer and structured a fair deal. Once we were in escrow on the sale they went to work on our next purchase. They showed us all our options; we discussed pros/cons based on the rapport they built with our family. They knew our needs and wants. We found a beautiful home in the area of Del Sur we wanted and entered escrow. Oscar and Lynn walked us through both the sale and purchase seamlessly. Both lined up perfectly and we were able to close on both properties back to back. We alleviated the stress of finding a temporary place. We pack and moved on the same day making the transition a little less stressful, or as stress less as two escrows can be. We could not have asked for a better outcome. They exceeded our expectations and truly care for our family and people. You can feel their sincerity and feel like their only and most important client. We would HIGHLY recommend Oscar and Lynn!!

~ Michael and Christina Nichols (Represented Seller & Buyer)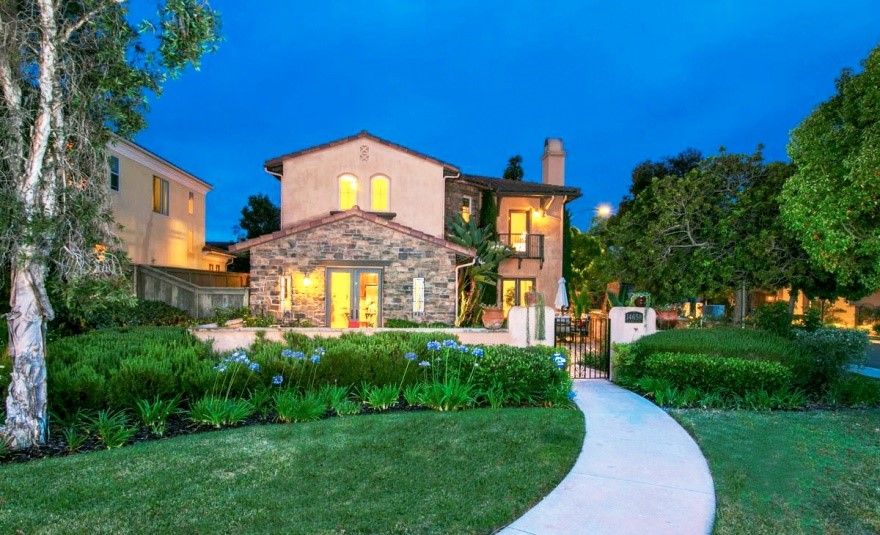 Verrazzano Homeowner
In August of this year, Oscar and Lynn represented us in the sale of our home on Via Montverde. Oscar and Lynn were very thorough in reviewing the process with us, guiding us through the steps and made sure that everything occurred as smooth as possible. In my opinion, they went above and beyond what is expected of agents. When issues arose, they handled them in a way that resulted in a satisfactory resolution for all involved. I cannot image going through this transaction or any other without them. They are truly a gem in the business and such a pleasure to work with. If you are searching for an agent, search no further.
~ Ms. Donnelly (Represented Seller)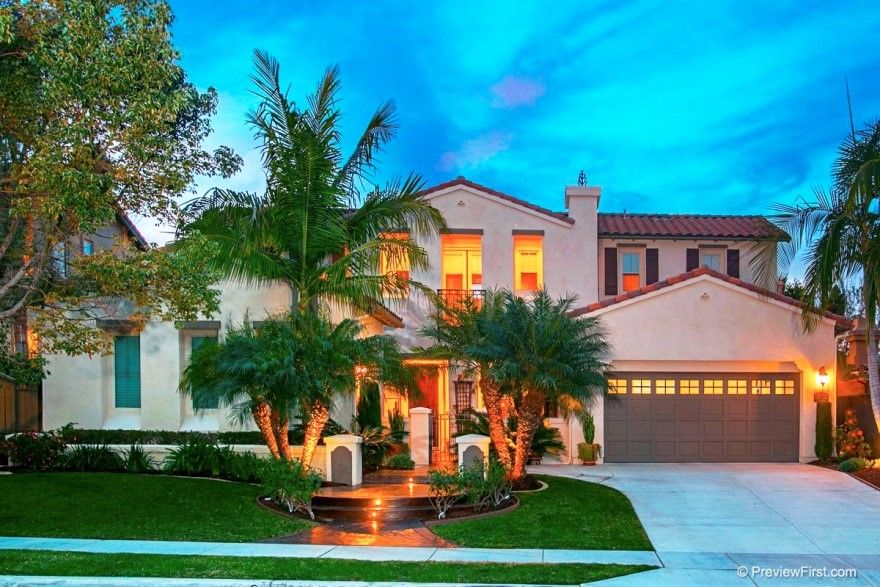 Verrazzano Homeowner
I wanted to thank you Oscar and Lynn associates at Sotheby's for your professionalism and understanding in the sale of my home. I interviewed many Realtors prior to hiring you and feel that the selection of your real estate firm helped us sell our house for the best price in a timely manner. Throughout the entire process you treated our sale with the utmost professionalism and dedication. You showed our house the right number of times to compliment your sophisticated advertising. We were happy with our exposure through your website, local newspaper, and various real estate publications. We also feel that your wealth of knowledge of all the homes listed for sale at the time helped the buyer of our home feel more at ease with the purchase. In summation, we are very happy with the service you provided and look forward to possible future endeavors.
~ Ms. Roux (Represented Seller)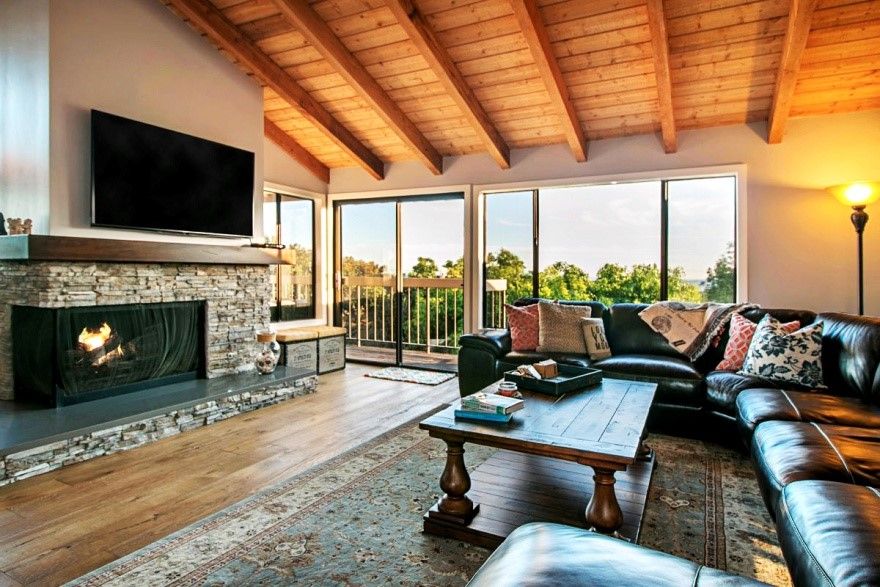 Windemere La Jolla

My husband Pat and I have had the pleasure of buying and selling a home with Lynn and Oscar Ortega. The buying process was a very smooth transaction and closed on time. Selling our home had a few challenges with the buyer's lender, Lynn and Oscar's attention to detail and communication kept the transaction on track and smooth despite the delays with the lender. Their expertise and market knowledge ensured that we bought and sold at a fair market price.
- Pat & Heidi (Represented Seller)
Mandolin II at Del Sur
Oscar & Lynn "You work harder, have more knowledge and are truly dedicated. You also exude a special kindness unlike any realtor we have ever met. We consider your friends forever. Thank you!"
~ Jane and Doug (Represented Seller)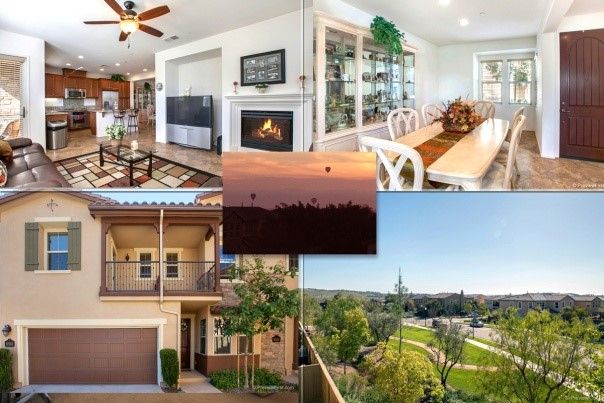 Luxury Condo, Mandolin II at Del Sur
Oscar and Lynn Ortega came to us highly recommended from many of our neighbors. We interviewed 3 prospective real estate agents and went with the best...Lynn and Oscar. From day one, they provided great customer service along with a outstanding positive attitude. They priced our home not only with a great market value, but also to benefit us as investors. They staged it without any inconveniences to us and in a professional and kind manner. The best customer service came in many ways and I will list them below:
1. Always kind and courteous
2. Accommodated us with handling all the showings themselves to maximize exposure
3. Treated all the prospective buyers and us with the up most respect
4. Priced the house to get maximum money
5. Tried lots of different tactics to sell the property
6. SO much respect for the contents and people in our dwelling
7. Handle everything from start to finish including handling the cleaning lady at the end after we moved.
8. Made suggestions and never belittle any of our suggestions.
9. Always made sure we were kept in the loop of any prospective buyer, very on top of things
10. The best thing was the outstanding professionalism!!!!
My family and I would use Oscar and Lynn in the future without any reservations about it. We had a preconception that lots of realtors are like "used car salespeople", but they proved our theory wrong in many ways. When someone asks any of my family members for a real estate referral, I wouldn't hesitate to recommend the services of the Ortega twosome. We just loved them.
You are so fortunate to have them in your offices now for they will add such a great wealth of knowledge and professionalism to your already great establishment. If you have any more questions or want to hear any more good things about them. Please feel free to contact me. I will rave about them.
....Enjoy your working with such outstanding people in all ways. Best in all,
~ Donna, Lou and Keith (Represented Seller)
​​​​​​​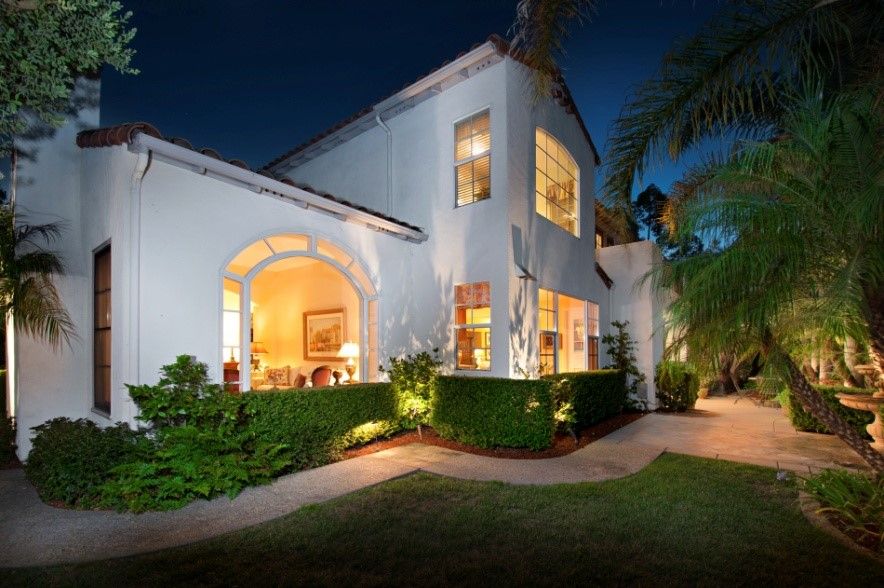 Carmel Valley, California
Lynn & Oscar,
We give Lynn Ortega the highest marks for professionalism and attention to detail. She handled the sale of our home from preparation to market the house through closing with the highest standard of excellence. Lynn is very knowledgeable about the market and provided us with the most current information available. She handed negotiations skillfully with respect and courtesy for all parties. Under her guidance, our home sold in less than two weeks. Throughout the process, Lynn was responsive and available to answer any questions or concerns that we had. Lynn is a highly experienced professional with integrity and knowledge. Working with her was a pleasure.
~ Dan and Laura Riesenberg
​​​​​​​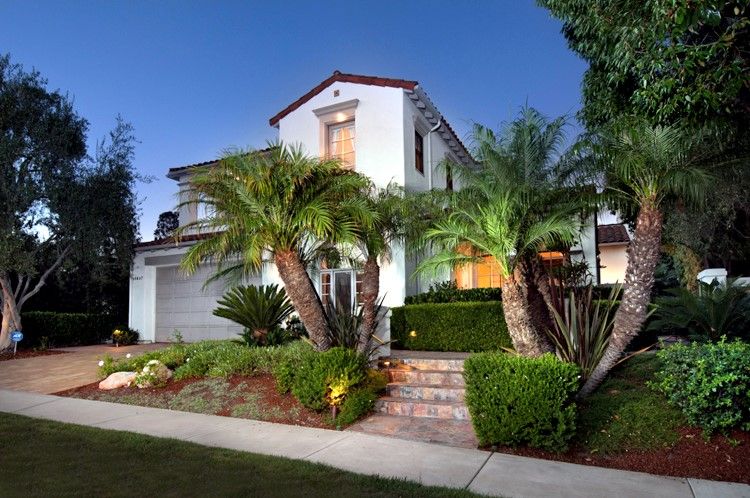 Gorgeous Davidson Amador in Carmel Valley
Working with you to find a new neighborhood and home that are just right for us has been such a positive experience. Your patient professionalism has shown through every step of the way. Your background and broad knowledge of the San Diego real estate market has been so helpful to us and really lowered our stress level! In addition, your honest appraisals and straight forward approach have given us a comforting confidence in your judgment and expertise. You've kept us up-to-date with timely feedback that meets our needs and answered all questions with detailed information.
Thanks, again, for being a terrific asset to us.


~ Dan and Laura Reisenberg (Represented Seller)
​​​​​
Mandolin at Del Sur
We just closed and relieved keys to our new Shea home situated at Mandolin: Christopher Ridge Terrace in Del Sur community. We want to take a moment from our busy lives (which is about to become busier) and write a special commendation about one of you employees, Oscar Ortega.
Oscar Ortega is, without a doubt, the very best Shea employee we interacted with from the start to finish in the entire home process. His kindness and consideration was apparent to us from the start. He went above and beyond the call of duty on several occasions to make sure our questions were answered, and to encourage us along the way.
We almost gave up on this property because Pete Gouvis did not have our initial loan document figures computed correctly (understatement) and when we asked him to revise them he would not, stating he was unable. We are perhaps "old school" but we didn't want o sign something that was knowingly incorrect. It was Oscar who encourage us to "have faith" and the "Shea wants our business" and to "blindly trust the process" as " he would not let us down" that made us feel comfortable hanging in there for 2 months until the final loan documents would come through with corrections we requested. Now that is all behind us, we are very happy that we trusted Shea, but we only trusted because of Oscar we knew instinctively that Oscar has integrity and he was a man of his word. Without Oscar, this sale would have been lost.
It is not often that we have experience someone like Oscar in business. He truly cares about his customers and he demonstrates that. When we were in our final countdown days before closing, he introduced us to our new neighbors and made everyone feel comfortable and welcome. I wish he could stay our neighbors; he will always be welcome at our new home. Perhaps there is some special recognition Shea Provides? Someone like Oscar doesn't do all he does for recognition…yet he deserves a significant thank you from us and from Shea.
Please let us know if we need to route our positive commendation regarding Oscar through a different channel. We want to make sure certain that it gets to the right person. Shea needs to be aware of the tremendous asset they with Oscar Ortega as an employee. His people skills are the best we have ever experienced. We feel fortunate.
Sincerely,
William & Roberta
Madeira at Del Sur
Oscar Ortega played an instrumental role in my family's life and wellbeing. I can recall the first day I had the pleasure to meet Oscar as I walked into one of his Shea model homes he was representing.
My first impression was that of sophistication and respect. I was in the middle of selling my primary residence and needed somebody to help educate me, but also listen to my needs. Unlike many real estate agents I have met, Oscar took the time to really listen and offer the best scenario that he had at his disposal. I never felt pressured or uncomfortable discussing my opinion. After expressing some concerns over a power line that I felt was too near, he took the extra effort to send me a map helping solidify my decision. I ultimately did not buy the specific condo Oscar had initially shown me. After taking me out to the site multi times and discussing time again how much I liked them, I decided against such because of my power line concern and health effects. I will never forget Oscar's response when I told him such as there was no pressure, just understanding. At that time, there was not anything else available for us to consider that fit our timeline. Oscar and I shook hands and parted ways.
A few weeks elapsed and my wife and I eventually ended up crossing paths with Oscar again. A home we had accepted an offer on turned out to be a bad decision and we wanted out. Around the same time, a former model home for Shea had just fallen out of escrow that was perfect for my wife and three daughters. I called Oscar and expressed our excitement to work with him as we were ready to buy.
Since that time, I have maintained a friendship with Oscar. Always checking in to see how the new house was, and even dropping by while out front with the kids, Oscar was more than a realtor….he was our friend.
I would highly recommend Oscar as he offers a platinum experience when it comes to real-estate. This is a genuine person with experience and integrity. The individual that decides on his employment is fortunate enough to come across this man as he is a rare individual and I am thankful for that.
Sincerely,
~ Christian and Dominic
Chaparral Ridge
We cannot say enough about how Oscar helped us through the whole journey and made sure that we were comfortable every step of the way. From the start, he listened to our budget parameters and showed us how this home would fit. He made sure to explain the cost of everything. And he also never pushed us into anything. He mostly listened and presented us with options that would work for us.
From a personal prospective, he made us feel like part of his own family. We used an external bank and they had questions after questions and he always responded to them quickly. He was always available and responsive to us with all of our questions. He is incredible and he made the journey fun. Shea is very fortunate to have him.
The entire team support, teamwork, and total concern for our family's happiness would cause us to recommend Shea. First, wherever he is, I would tell anyone looking for a home, a mortgage, and a friend to talk to Oscar first as he really knows all about this industry and he truly cares about people. I would tell them about the Shea team to include Bonnie who also worked with us. I would tell them about the support of John and Brian to make everything perfect for us beyond what we could imagine. For Example, the garage floor had an acid stain from the electric cart. We were expecting to get some paint to paint over it, but to our surprise, they had the garage floor professionally done. Some things in the model were not connected correctly and they had them fixed to total working order.
Now you might say that this would have been done by anyone, but the biggest part that you would miss is the personal attention given to us and the feeling of concern about making sure we were completely happy along the way. The team members that we had direct contact with and all the support members made this an incredible experience. We would recommend this team to anyone without hesitation. Speaking of support, I submitted a work request online because the hot water was not working in my shower and it was fixed within 24 hours of me hitting send.
If Shea has a recognition program, we would nominate Oscar, Bonnie, John, and Brian. Please let us know if there is such a system and if/when OUR team gets rewarded. Please let us know if you would like any additional information as we cannot stop thinking about how this team has helped our family.
~ Andre' & Darlene
Mandolin at Del Sur
Our family would like to thank Oscar Ortega of Shea Homes for going above and beyond in assisting us with finding our dream home!
We began our search with Shea Homes four years ago after having disappointing experiences with other new home sales offices. When we met Oscar, we immediately knew we were in good hands because of his exemplary knowledge of the product (including the entire home buying process), patience with our many questions and needs, and the ability to ease our minds during stressful parts of the home buying process.
Oscar worked diligently to help us find our perfect home only to hear "sorry, this home will not do" many times. He never gave up on us despite having such picky clients. His persistence led us to find our wonderful home that we are so happy in. Oscar spent a great deal of time understanding our needs, which naturally lead to matching the perfect home.
Oscar didn't just match a home to a buyer in our case but was there with us the entire way of our home buying process. When we finally decided on our home, it wasn't even built yet. Almost every weekend we were at the sales office to see the progress and Oscar was there to help with the many questions we had such as understanding how the structure was going up to how our monthly mortgage numbers would look. He was very patient with us and helped us through a few difficult moments in the process. A good example was that we were in a temporary living situation while we were going through the buying process. We did not have internet or fax for sending paperwork, but Oscar was kind enough to let us use his office to get some important documents out.
We have been in our home for almost a year now and could not be happier with the decision we made, which we account a lot in part to the help of Oscar! Oscar truly is a one of a kind sales agent who spends the quality time to assist a buyer in finding a dream home. It was a pleasure working with him, and we miss being in his company because he was so pleasant to work with.
~ David & Alexandra